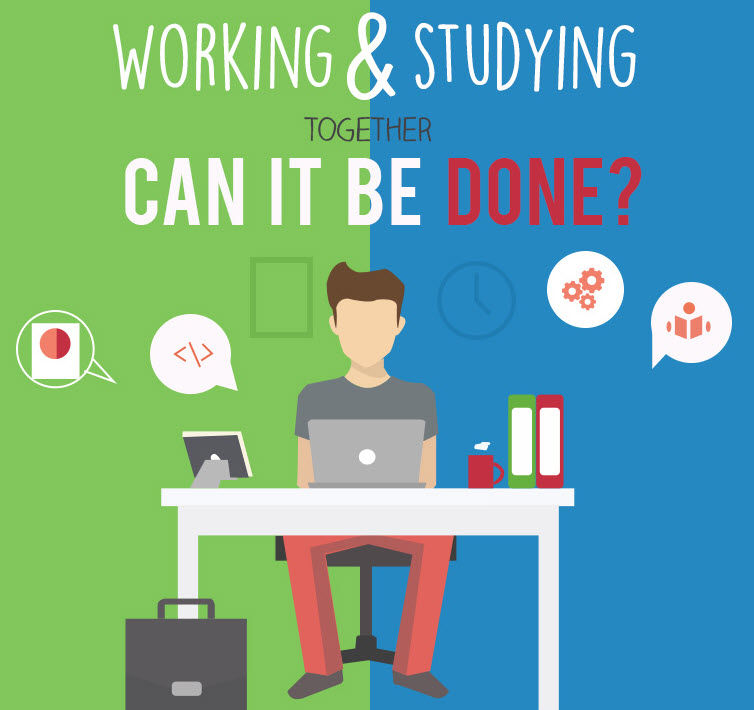 This survey says 71% of employees are dissatisfied and looking for a new employer. What might seem apparent as an easy fix would be to improve the skills and knowledge, to be more "hirable".
Working and taking classes simultaneously should be simple enough. Cut out a little TV, hide the Xbox, stay healthy, ignore home maintenance for a while and get a study buddy. Do not tell the boss about any interest in self-improvement, taking classes and the commitment to study… the boss would likely not appreciate your goal of "escaping" from the company. (Or so you tell yourself)
Full time students have a similar issue but in reverse. It seems the whole day is taken up by classes and studying. How would anyone have the time to also be an intern, have a job or even do volunteer work in an industry of interest? (Some like to drive an Uber or Lyft with flexible hours, but that too takes time.)
No time to study --- have to work.
or
No time to work --- have to study.
If you think it is time to get out of the trap, improve your skills and do not expect magical handouts, get ready to invest in studying. (And maybe for a few letters behind your name.)
If you are a student and see the writing on the wall of the future trap you too will fall into, get ready to immerse yourself into work that gives you experience.
Whether you are a professional or a student, leadership development, becoming a PhD, a journeyman electrician, or an amazing insightful awesome consultant... it takes more than just showing up.
This infographic may be helpful.