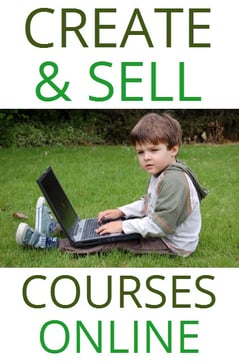 Getting paid for your knowledge and wisdom may be an attractive path. You have the expertise, a history of success and believe: "Knowledge empowers so learn and teach". There is now a long list of options to create and sell courses online.
What you are looking for is a specially designed software system referred to as "Learning Management System" (LMS). A Docebo report anticipates that e-learning will grow to a $50 billion industry this year, thanks to double-digit growth in Africa, Asia, Eastern Europe, and Latin America. With hundreds of vendors, however, choosing an LMS isn't a simple task.

A few notes about the list below:
The list is in alphabetical order
I included the date each website was created to give more perspective but is not intended to be a primary influence to decisions
Traffic rank is included. If you are unfamiliar, the lower the .. the more traffic the website receives each month.
There are hundreds of learning management systems. Those on the list offer you the opportunity to sell courses. The most obvious way to monetize your Learning Management System is to charge a participation fee / sell courses online.
Each learning management system has variables with how you "own" it and your potential earnings. For instance, Skillshare is an awesome website where you can become an instructor vs. Academy of Mine is a system for you to build your own white label system.
A video with tips about choosing a learning management system:
Here is the list of learning management systems
to create and sell online courses:



360 Training
Created on 04-06-2000
http://www.360training.com/authoring-program
Traffic Rank - 77,238
Produce classroom, webinar, and on-demand courses with their online tools. Distribute your course to your own organization, sell it on your own store, or put it in front of millions of learners in the 360Training Marketplace. Earn 30% for on-demand courses and up to 50% for classroom courses. Their comprehensive dashboard allows a high level-view of course evaluations, ratings, reviews and more to help perfect and improve your course.

Academy of Mine
Created on 08-07-2013
http://www.academyofmine.com
Traffic Rank - 310,964
If you have a course ready to be sold but you have no clue how to set up the ecommerce to handle payment or how to install the Learning Management System (LMS) required to teach students online, Academy of Mine is ready to help. They can have you up and running quickly. If you want to learn how to sell courses online successfully, they have been helping people sell eCourses online for the last decade. Their very robust system includes:
Drag and Drop templates to build your website.
Fully Integrated Learning Management System.
Create Quiz (multiple choice, true/false) and assignments
Sell Courses with various pricing options. Credit cards & Paypal payments.
Content Marketing, SEO, Keyword Search, Google Analytics and plenty.
Build & Grow your audience through marketing campaigns. Auto responders and triggers.
Extend your platform and invite other instructor to create and share courses using your brand.
Teach live classes including 1-1 and group sessions, whiteboarding, screen sharing.
Award Certificates of Completions. Design your own custom templates for use.
Create Badges and award students on completing lessons, quiz or courses.
Integrated student and Instructor dashboard to track student's courses, progress.
Detailed Course Analytics including student progress, grades, activity and statistics.
Encourage student participation through interactive discussions and topics.
Powerful Gradebook to grade assignments, quiz, courses and track activity.
100% White labeled. Everything on your choice of domain with your own branding.
Restrict Course Content based on a drip setting. Unlock content based on fixed interval.
Offer Memberships & Subscriptions to build recurring income through your content.
Setup Discount coupons. Can be applied during checkout or in shopping cart.
Allow others to be financially rewarded for referring traffic and sales on your site.
We can integrate with 3rd Party systems such as MailChimp, ClickFunnels, etc. as needed.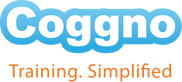 Coggno
Created on 2006-12-06-2006
http://coggno.com/lms/sell-courses
Traffic Rank – 694,389
Coggno is an online training marketplace and learning management system (LMS) that brings together content creators, HR organizations, and employees in a single, cloud-based ecosystem – enabling simplified training and certification anywhere in the world. Coggno growing fast, with a client list that includes businesses of all shapes and sizes, including Google, 7-11 Stores, General Dynamics, CNA, and many more. Coggno offers a free LMS for companies and for those interested in selling courses, the Pro plan is $34.95 per month + % of sales.

Course Merchant
Created on 12-05-2007
http://www.coursemerchant.com
Traffic Rank - 2,597,515
Course Merchant is a fully featured e-commerce application, or shopping cart, which seamlessly integrates with Moodle, Totara, Brightspace™ by D2L, Joule and other LMS e-learning systems to provide automated student enrollment upon successful online payment and/or registration.

Digital Chalk
Created on 01-07-2004
http://www.digitalchalk.com/solutions/ecommerce-training-platform
Traffic Rank – 131,072
DigitalChalk's managed e-commerce takes the hassle out of processing online sales, enabling you to sell courses at your own price. They accept credit card payments on your behalf, maintain records of sales, and deposit profits to your account. They also have a system for you to offer coupons and discount codes to your students.
DigitalChalk's robust online learning platform gives you the tools you need to create dynamic and interactive courses. Bring your PowerPoint presentations to life with animation, post HD videos, track student performance, administer quizzes and exams — it's your course, you call the shots. You can get started with a price of $25 per month. Price sheet here.
ALL PLANS INCLUDE THESE GREAT FEATURES
Instructor-Led Training
Discounts
Customizable Course Catalog
Robust Reporting
Email Notifications
SCORM 1.2 Compliant
AICC Compliant
Cross Sell/Up Sell Courses
Video Content
And more

Docebo
Created on 05-02-2004
https://www.docebo.com/e-commerce-e-learning-online-courses-selling-solution/
Traffic Rank - 142,860
Docebo's user friendly interface makes it easy for your customers to browse, preview and purchase training content catalogs. Docebo supports top payment gateways like Authorize.net, Paypal, Adyen, Cybersource, Stripe and Alipay for your ecommerce initiatives. High levels of security and flexibility means you can reassure your customers that their information is safe and that you get paid without delay. Pricing is based on # of users per month.

Educadium
Created on 12-04-2007
http://www.educadium.com/campuspay
Traffic Rank - 276,353
Starting with your first EasyCampus class or course bundle, you may charge tuition. Educadium will collect online tuition on your behalf through CampusPay's e-commerce and payment system. Students can use credit cards or PayPal. (For your security, Educadium does not store any credit card information.) Educadium charges you only when there is a transaction. There are no set-up or monthly maintenance fees. You can start with Express (A Free Version) for up to 25 users. It includes popular course templates and 1GB storage. When you are ready there are one-click upgrade options.
Pricing - Based on the free or subscription package you select, Educadium charges a processing fee based on a percentage of tuition revenue collected:

Highlights of Educadium:
5-Minute Setup
Free Online Support
Secure Hosting
Designer Look and Feel
Course Templates
Charge for Courses
Compare to Moodle
No Credit Card Required

Knowledge Anywhere
Created on 11-19-1999
http://www.knowledgeanywhere.com
Traffic Rank 1,494,964
Flexible, intuitive and modern, Knowledge Anywhere LMS services will reinvent the way you develop talent and build leaders within your organization. When you visit the website, the value it brings to the large companies quickly becomes apparent.
What you may not realize is that it also serves those who are interested in creating and selling courses via ecommerce. In this video, Sarah walks you through the steps:
Ecommerce
Video Coaching
Live Chat
Single-Sign-On (SSO)
Localization Ready
Customization + Branding
Content Compatibiity
Mobile Learning
If you are in the Seattle area, you can stop by their office for a personal demo.
The price starts at $799/month for up to 500 active users. This may seem high but when you look at the cost per user, about $1.60 each, the cost is very low. This is for the more serious entrepreneur, not for a hobbyist.

LearningCart
Created on 09-30-2011
http://www.learningcart.com/
Traffic Rank - 611,772
LearningCart enables you to sell training modules, digital files, physical products, in person events, webinars... and much more! Our focus is on providing ALL the tools you need to monetize your training and content. LearningCart lets you engage and market to your users. Add content pages, blogs, offer multiple pricing options, bulk discounts, coupons, course bundles and more.
Pricing starts at $179/month (paid annually).

LearnWorlds
Created on 08-12-2013
https://www.learnworlds.com/
Traffic Rank – 524,605
Create beautiful, premium online courses under your own brand (www.yourschool.com).
Exploit tens of ready-made eye-catching templates. Edit everything by just clicking on it. With the Pages-Builder everything can become interactive.
Add an interactive video bar to your video player with navigation titles. Insert interactive buttons, ask questions, insert labels, and all of that in seconds.
Take advantage of the attractive eBook layouts. Import your existing files with 2 clicks and let your students take notes and highlight the text.
A complete generic social network AND course-specific discussion.
5 payment gateways (stripe, PayPal, authorize.net, 2checkout, Shopify), coupons, course bundles, subscriptions, and 3rd party integrations. (Including HubSpot)
Mobile & tablet ready.
Multi-language capable.
Excellent usability.
Customizable themes and pages.
Pricing starts at $29 per month.

Litmos
Created on 03-15-2006
http://www.litmos.com/learning-management-systems/
Traffic Rank - 32,061
If you intend on selling the courses that you have built in Litmos then you have found the right place for all the help that you need to get started. There are a few solutions you to fit your ecommerce needs:
Litmos built-in ecommerce solution (see below)
Litmos makes it easy for you to take hands free student sign-up and payment for your courses. To start selling courses through Litmos you will need to complete the following steps.
Watch your unique Course Listing page automatically populate with the courses you intend to sell.

Lynda.com
Created on 12-21-1995
https://www.lynda.com/aboutus/become-an-instructor
Traffic Rank – 1,203
Lynda.com was purchased by LinkedIn which has been purchased by Microsoft. Lynda.com has a great reputation for providing quality instruction.
They're always looking for qualified instructors who have a passion to share their expertise and knowledge with the world. Working with Lynda.com to create courses is an exciting collaboration with the industry's best producers, directors, and editors that results in you and your content being presented in the best possible light. You'll also learn valuable skills applicable beyond your course, benefit from the visibility our platform provides, and earn some extra income — all while helping people achieve their professional and personal learning goals.
The rough formula for what Lynda.com pays their authors is: (Total monthly revenue) x (% Active Use) x (% distinct views/course) x (contract royalty rate) = $$$
If you are interested in becoming an instructor, complete the questionnaire here.

OpenSesame
Created on 05-05-1995
https://www.opensesame.com/sell-online-elearning-training-courses
Traffic Rank - 225,351
Create an OpenSesame seller profile to upload courses and configure your seller page
Upload your SCORM, AICC or video courses, write descriptions and set prices. OpenSesame will publish your course to the marketplace.
OpenSesame's sales and marketing team connects your courses to buyers all over the world. No upfront fees and you keep 50% of course revenue.

Pathwright
Created on 03-25-2012
http://www.pathwright.com/
Traffic Rank - 122,730
Start selling any course for any price in less than a minute.
Create free trial periods for monthly subscriptions.
They use Stripe, which means you can set it up to take automatic payments for you if you are going to charge
Connect with learners from any screen or device, including your smart phone.
Include video or audio media for lectures, demonstrations, etc.
Create great looking readings, exercises, and assignment instructions.
Assign projects and collect any type of student work—papers, images, videos, and more.
Grade everything easily from one screen and send personal feedback to each student.
Add automatic or personally awarded points on anything.
Create practice quizzes, tests, or study-guide style assessments with optional answer explanations.
Use the drag and drop Path Builder to map out each lesson before adding your content.
Start and participate in class discussions and respond to individual questions.
Use the "Ask to answer" feature to assign a question to a specific staff member who's most qualified to answer.
See student progress at a glance, including who's completed what and who needs to catch up.
Keep everyone on track with due dates, automatic reminders, and personal messages.
Get in-app and email notifications for anything you need to respond to or grade.
Make your course private, public, or for members only and optionally set registration and access windows, including seat limits.
Control who has access to your whole school or any course in just a few clicks.
Set prices, sales, previews, and more from your built-in, beautiful storefront.
Note:
Pathwright cannot host videos. If videos are important to your online courses, you would need to research, purchase and integrate a separate video hosting solution to use in conjunction with Pathwright.
Pathwright also does not offer any conferencing or webinar features for running live teleclasses or webinar classes within your course. You would need to research, purchase, and manage a separate conferencing tool.
Pricing starts at $19 per month. They only count Engaged Learners. Inactive learners are free.

ProProfs
Created on 03-27-2005
http://www.proprofs.com
Traffic Rank - 2,988
You can start selling your courses or quizzes in three simple steps: Create a course or a quiz, set up a seller account & set a price for your course or quiz. They also use the latest software security tools to keep your transactions safe and secure.
They do not charge you any monthly fee or set up fee, nor do you have to set up a merchant account to use their payment gateway. ProProfs makes money only when your course sells and you keep 80% of the proceeds, while they charge a small 20% fee.
For a small fee, services include software for making the course, the delivery, the e-commerce, transaction fee, service & support to both you and your buyers as well as additional online marketing support such as SEO optimization. This means you only worry about creating a great course.
Pricing starts at "Free" so you can get familiar before you ramp up.

Ruzuku
Created on 09-05-2007
https://www.ruzuku.com
Traffic Rank - 132,466
With this popular system, you can create a step-by-step course with text, videos, and PDFs in minutes.
Unlimited students
Unlimited courses
Unlimited audio and video uploads
Unlimited data storage
Comprehensive and friendly support for you and your students
Dedicated, lightning-fast servers
Global Content Delivery Network
Daily backups of your course data
Bank-level security for you and your students
Integrated eCommerce with PayPal and Stripe
No transaction fees
Offer multiple price points for each course
Subscriptions for any course type
Host and stream audio and video
Host and display PDFs, Word, PPT, and other files
Students sign up and pay for your course. They log into a secure, private space to access the course materials. You get payments right in your PayPal or Stripe account.
Price starts at $99 per month (monthly)

Siminars
Created on 11-27-2004
http://www.siminars.com
Traffic Rank - 1,038,749
Easily publish a course using a wide variety of compelling content without any technology hassles.
Quickly outline and organize content with easy to use tools
Engage students with quizzes and discussion questions
Upload videos or embed from Vimeo, YouTube and more
Stream audio recordings or embed podcasts
Upload PDFs and PowerPoints or embed from SlideShare
Insert infographics, charts, images and diagrams
Poll participants to collect feedback or build consensus
Assign students actions and tasks to apply what they learn
Build an affiliate network of marketers to sell your content
Use our built-in sign-up page or your own landing pages
Set a price: we collect credit card or PayPal payments for you
Use your own domain name and custom URLs
Build sales using discount coupons for special offers
Pricing starts at free + % of sales. Or sign up for a higher level and pay lower % rate.
Skillshare
Created on 07-25-2003
https://www.skillshare.com/teach
Traffic Rank - 6,687
Why Teach on Skillshare? You'll earn money every time a student takes your class. Top teachers make up to $40,000 a year. Plus, creating classes is easy with our simple format and supportive community.
Create Your First Class - Classes on Skillshare are bite-sized and filmed at home. We provide help every step of the way.
Engage with Students - Build a channel on Skillshare to reach more students and grow your following.
Earn Revenue - You'll be paid monthly for every student who takes your classes, forever. Earn an average $3,000 a year.
Anyone can teach a class. If your class adheres to our Publishing Guidelines, it can be published on Skillshare.
They offer resources like the Teacher Handbook to help you build a great class. They are also available for any questions.
Earn Premium Referrals: Get $10 for every student you bring to Skillshare that signs up for a Premium Membership.
Earn Royalties: Earn royalties based on the number of minutes watched in your classes every month.
This system is already set up. You just create and add your content. It might be one of your best options to get started quick and easy.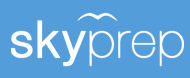 Sky Prep
Created on 05-30-2011
http://skyprep.com/
Traffic Rank - 793,612
With the ability to upload almost any type of file, as well as create assessments and documents from within the platform, you can easily create a course in minutes. Once a file has been added to SkyPrep, you can use it as many times as you need, without the hassle of having to constantly upload it.
Multimedia PPT
Word
Videos
Assessments (Tests, Quizzes, Surveys)
PDFs
Embedded Links (YouTube, Vimeo, Prezi, etc.)
Rich HTML
Courses
Learning Paths
Automatically send emails, generate certificates of completion as soon as a user finishes a course, create a report in just a few clicUser Permission Levels (Admin, Manager, Learner)
Unique Learner Dashboards
CSV Bulk User Upload
User Grouping
Automated Email Notifications
Self-Managed Recurring Training
Deadline Reminders
Self-Enrollment Channelsks, and much more.
Tailor customize your system
Company Logo & Colors
Custom URL
Custom Email Notifications
Custom Certificates
Custom CSS
Custom User Attributes
Price starts at $249 per month (100 users)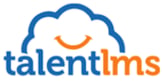 Talent LMS
Created on 08-25-2011
http://www.talentlms.com/
Traffic Rank - 52,362
Your own custom domain, logo and theme.
Reuse your presentations and videos or a wide range of online material with their social integrations.
Works with iPad, iPhone, Android (and similar) mobile devices.
Support for SCORM & Tin Can (xAPI), notifications, course selling, video-conferencing, gamification, extensible user profiles etc.
Support for multiple types of questions and a variety of test types. Extensive reporting on test results.
Easily design your own certifications that are valid for predefined periods of time. Support a variety of compliancy scenarios that might require a re-certification.
Gamification - Bring your courses to life with Badges, Points, Levels, Rewards and Leaderboards. Customize your gamification experience to the maximum through the Gamification Engine.
Ecommerce - Sell your courses via PayPal or Stripe. Offer global discounts or coupons. Sell individual courses or offer them via a subscription payment.
Price starts at FREE

Teachable
Created on 04-14-2003
https://teachable.com/
Traffic Rank – 5,685
Import - Easily import text, images, audio, video, and other content from Dropbox, Box, and more.
Customize - Incorporate your own logo, colors and style for beautiful courses created in minutes.
Launch - Once launched, your courses will be available on any device in any country. We take care of hosting, signups, and payments.
Your Own Affiliate Program - Create an affiliate program to allow students or partners sell your courses and track their results.
Advanced Sales Options - Sell your content any way you'd like: as individual courses, course bundles, or monthly / annual subscriptions.
Third-Party Marketing Integrations - Integrates with MailChimp, Ontraport, Infusionsoft, Mixpanel, and most other marketing tools via Zapier.
Coupons and Promotions - Create coupon codes to offer your course for free, discount by dollar amount or percentage, set expiration dates or create single-use limits.
SSL Certificate - Your online school includes a 2048-bit SSL certificate to keep your students' information secure.
Accept International Payments - Take payments from 130+ international currencies through Stripe Processing or PayPal. You can even accept multiple currencies for a single course.
Landing Pages - Use our conversion-optimized landing page template, or create your own custom landing pages.
Price starts at Free plus a % of sales. Read a Teachable Review with pros and cons here.

Thinkific
Created on 03-30-2012
https://www.thinkific.com
Traffic Rank – 18,690
Whether your goal is to educate your customers, to sell courses to earn revenue, or to simply grow your brand and engage your audience, Thinkific makes it easy.
Turn your existing content into dynamic courses, or build new courses using our creation tools.
Easily create course landing pages optimized for conversion, with complete control over course delivery and pricing options. Start Selling Immediately
Look at some of Thinkific's most popular features…
Video & Content Hosting
Quizzes
Exams & Surveys
Upsell & Bundle Offers
Multiple Instructors
Payment Plans
Affiliates
Multi-language Support
Custom Domains
Built-In Landing Pages
Completion Certificates
Drip Content
Automated Student Emails
Free, Paid & Subscription Courses
Single Sign-On (SSO) API
Price starts Free + % of sales transaction fees.

Udemy
Created on 08-13-2009
https://teach.udemy.com/
Traffic Rank – 460
Shared Success - Keep 100% of the revenue when you promote your course; 50% when Udemy promotes it. Udemy handles all customer service, payment processing and hosting fees, all at no cost to you.
Courses on Udemy can be priced between $20 and $200 in tiers of $5 (for example, $20, $25, $30, and so on). To see our latest pricing recommendations, go here.
Teach your topic in your own style, and innovate and experiment over time. Build your courses on your own time using free and easy-to-use course creation tools.
Creating a course is entirely free for our instructors and there are never any maintenance fees.
This may be the fastest and easiest way to get started. There is no need to create your own system.
WizIQ
Created on 04-28-2005
http://www.wiziq.com/
Traffic Rank - 12,965
A Top Rated LMS in 2016.
Course management - Create, deliver, and manage self-paced and instructor-led, live courses using WizIQ.
Tests & assessments - Create online tests and assignments to track the progress of your learners. See how they perform against the learning goals.
Interactive whiteboard - Deliver live learning using the award-winning WizIQ Virtual Classroom. Access all the teaching tools that you need to deliver that thought-provoking class.
Your content can be accessed on mobile devices, such as iPhone, iPad, and Android phones and tablets. Learning never stops with WizIQ.
Content Sharing - Upload and share content in multiple formats, such as MS-Word, Excel, PowerPoint, PDF, audio, video, and more.
Secure Video Streaming - Your video content is secure on WizIQ with tokenized and expiring URLs. Real-time encryption is used during video streaming. You decide who views, shares and downloads your videos.
Sub-domain - Choose your own sub-domain for your online academy to create a unique brand identity. Stand out in the crowd.
Price starts at $396 per year.
---
Which is the best learning management system platform for selling your courses online?
Without knowing your skills and abilities, your goals, the number of courses, the purpose of your courses… it is very difficult to say.
WARNING: It is easy to listen to and get excited about the hype by Internet marketers who toss a message your way. "Relax on the beach. No experience needed. No or low cost. ANYONE can do it." As a result, there are online course systems which were NOT included in the list. We prefer to work with companies who don't create faux supply.
When considering any online course platform, you'll want to examine several factors:
Ease of setup and ease of use
Registration and Payment
Scheduling and Content Delivery
Audio and Video: Hosting & Streaming Content
Learning Community and Discussion Forum
Progress Tracking
Live Calls or Webinars with Recording
Academy of Mine is a favorite but you will search and discover your own and may find SellCoursesOnline.com helpful for discovering the best option.
If one or two learning management systems catch your eye, be sure to sign up for a few courses to experience it from the student's perspective (if possible). Make no assumptions, trust but verify. Your success is dependent on your student's experience. You may have a friend or trusted associate also take a course to get a sense of the system you are interested in.
What's the plan? You might dip into the resources at Foundr whose team has a good story to tell about online courses and how to get it done. I typically will advise you to 'go to the company providing the software' and others using the software. While principles and strategies are good to have, you always have to get into learning the software and how to execute.... and there are so many details. I like software companies as a core advisor because they are very motivated to create success with their system. Or dabble with the concepts/ideas to acquaint yourself before you make a decision about which LMS to use.
One last thought… if execution of your plan relies on a person or team, they should be at the center of the selection process. If they have a favorite and already harness a learning management software system, their expertise with wielding the tool is very valuable.
These learning management systems are only tools to help you execute, but you will have much more to consider to create success. Your mission, subject matter, understanding the needs of those you will be serving, insights into the marketplace, your marketing plan, follow-up and much more will be part of your plan.
"Build it and they will come" is a reality that only happens in movies.