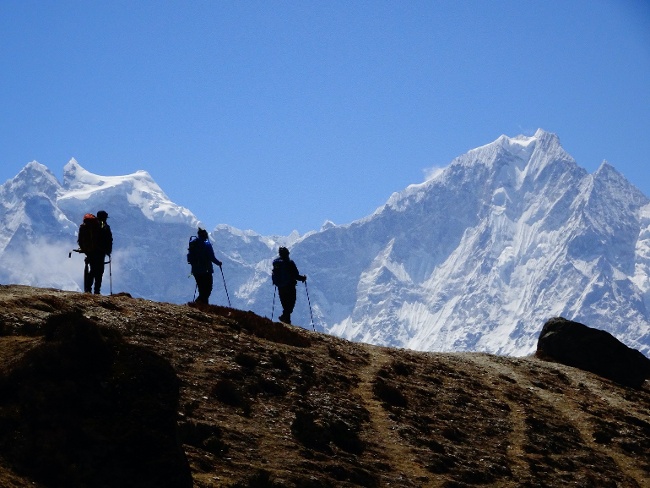 Lots of feedback can equal more confusion if someone wants to control something that isn't their domain. Kind of like me letting go of pretending that I know what I'm doing going to the Everest region. Eventually, I said, "stop it."
I didn't know the Sherpa, but he had been climbing up these mountains several times a day, so maybe I should follow him. So that's what I did.
I didn't love the experience, in fact I couldn't even imagine why I was doing it, but I was happy that I did follow him because that is HOW I made it to 16,000 feet even though the goal was 17,600 feet.
So one ponders about "control" and where it gets us.
If it is our domain, sometimes it is to great places, sometimes not.
Tomorrow I draw a line in the sand to challenge others to tackle their own perceived impossible "Everest."
People will either love it or hate it.
Either way, others are relying on me to be their Sherpa – to accomplish the mission.
About the Author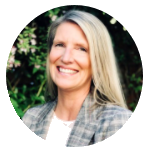 Trina Bergquist is passionate about being the voice of the customer and driving technology partnerships. She has cross-discipline experience spanning multiple industries in technology. Her 15 years of experience includes leading strategic programs on the client and agency side with companies such as Apple, General Magic, Levi's, Nike, Microsoft, Motorola, Sony, Bell South, AT&T, Razorfish, and Digitas with an emphasis on AI, ML, and speech recognition.

Trina is a senior customer engagement and channel development strategist focused on customer-centric organizations who thrive on driving value through emerging technologies. Extensive experience across multiple industries in technology, end-to-end digital, partner channel marketing. A pioneer and life-long advocate for artificial intelligence and speech recognition. Able to forge critical partnerships needed to drive measurable business outcomes for both client and agency side.