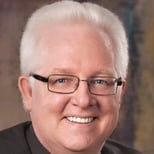 Lot's of good solid information and yet it is remarkable how many business owners like myself are so entrenched in tried and true paradigms.
Hopefully some of the nice business owners who read your articles will have the good sense to contact you for more information because you relate well to nice people.
For the tougher crowd of business owners like contractors, restaurant owners, rodeo bull riders and such folks you are the ONLY choice because you have what it takes to work with us. And you know how to mix work and fun.
Randal DeHart, PMP, QPA
Construction Accountant To Small Construction Companies In The Entire U.S.A