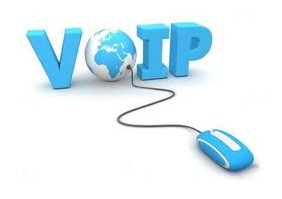 Unless you've been doing business under a rock, there's a good chance that you've heard the term VoIP (Voice over Internet Protocol) used by people around you – be it customers, partners or employees. So, what is VoIP and why should you consider adopting it for your business?
What is VoIP?
Simply put, VoIP is a technology that allows you to make and receive calls using the Internet. When you surf the web, the data traffic is routed through the Internet. Similarly, when you make or receive a VoIP call, voice traffic gets routed the Internet. The obvious advantage - since it uses the Internet backbone rather a carrier network, it's comparatively cheaper than making calls through a landline or from your cellphone.
Business Advantages of VoIP
From a business perspective, switching to VoIP offers the following key advantages.
1) Reduced Communication Costs – VoIP is proven to be much cheaper than using landline/ wireless networks, especially when you make International calls. In fact, several popular VoIP services such as Google Voice offer free PC-to-PC and PC-to-phone calling in the United States.
2) Anytime Anywhere Access – You have the freedom to make and receive VoIP calls using applications from your PC, your laptop, your mobile phone or using a dedicated VoIP phone.
3) Extensions – From a business perspective, VoIP promotes scalability as it's easy to add extensions without requiring any dedicated cabling or hardware.
4) Minimal Maintenance – Since VoIP uses the Internet backbone, there's practically no maintenance required from a business perspective. This translates to reduced maintenance costs and boosts overall business productivity.
5) Conferencing – Most popular VoIP services support multi-party audio and video conferencing with collaborative screen sharing. This reduces your business costs for conducting client meetings and facilitates real time collaboration.
6) Call Quality – With advanced features such as echo cancellation and noise detection, VoIP technology is proven to offer better audio quality as compared to traditional wireline and wireless networks. Similarly, video quality has steadily improved over the years thanks to powerful codecs and advancements in IP (Internet Protocol) technology.
7) Advanced Call Management – VoIP services offer several advanced call management features such as Skill-based routing, Hunting Lists etc. to ensure that your business calls get answered in least amount of time. Further, most VoIP services offer built-in analytics which provides valuable insights on how to improve your business communication.
Should you switch to VoIP?

Over the last few years, a large number of businesses worldwide have already switched to VoIP. Typically, businesses new to VoIP face the following dilemmas:
A) It's too complex for me.
B) It has significant startup costs.
The truth, though, is that neither of these concerns are valid. If in doubt, contact any VoIP service providers in your area to know more on how switching to VoIP can boost your business.
Roger Collings is the Managing Director of RDC Communications Ltd and a telecoms consultant specialising in business VoIP