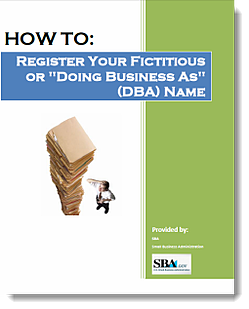 If you want to start a business, to meet the legal requirements you will want to walk through the steps this free guide offers.
How to Register your "Doing Business As" (DBA) or Fictitious Business Name
Depending on where your business is located, you'll need to register your DBA name through either your county clerk's office or your state government. Note: Not all states require the registering of fictitious business names or DBAs.
The download includes the complete chart to find out the requirements for fictitious name filing in your state and to access more information on the process.
Introduce yourself by completing the form to get immediate access.