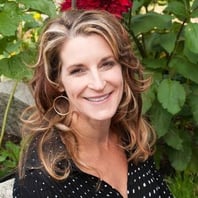 ... Talk about a huge heart, big vision. Talk about a huge heart, big vision, and talented expert! Michael is authentic, REAL, and engenders trust right away - SO critical in this day and age. I'm looking forward to how we will collaborate going forward.
Two BIG thumbs up! Michael is SO easy to work with. He really understood me and my business, listened to my needs and goals, and was so client- and partner-driven. Why? Because he really listens and really cares. He also held me accountable for moving forward and doing what I said I was going to do.
Finally, Michael is trustworthy, authentic, and all about integrity. What you see is what you get with Michael, and he doesn't pull any punches. He's the kind of partner that you can trust implicitly. I highly recommend him for any engagement, business project, partnership, or other venture.
Sue Oliver, Founder and Catalyst - Powerleaps LLC