"Link building" as a simple task or automation risky. Google does not want to make website more popular by ranking them. Google wants to rank websites that are popular.
Movies hire people to stand in crowds so that a scene looks real. Politicians consider methods to build excitement with crowds they create. I had employees park in front of the restaurants to make it appear as if the restaurant was popular. I eat extra portions of food from a plate at a potluck to make the person who brought the plate believe it is popular.
We can fake popularity all day long. You can create as many Twitter accounts as you want and have conversations with yourself. You can pay people on fiverr.com to build your likes and follows on social media. There are services who can make your website look like it has 5,000 followers. No one will know it is you talking to yourself or that your are faking popularity except the pros. We use special widgets to spy and look behind the curtain. The other person who will know that you are faking popularity is your banker. You can't base a successful business based on fake popularity. Cash has to flow... not feel good fakery.
Today's topic is about link building. This is not a favorite topic but a necessary one. The fact that any of us feels as though we must fake popularity by spending time and money linking back to a website is a sign of failure in and of itself. If people don't laugh at a joke you tell, do you hire people to laugh?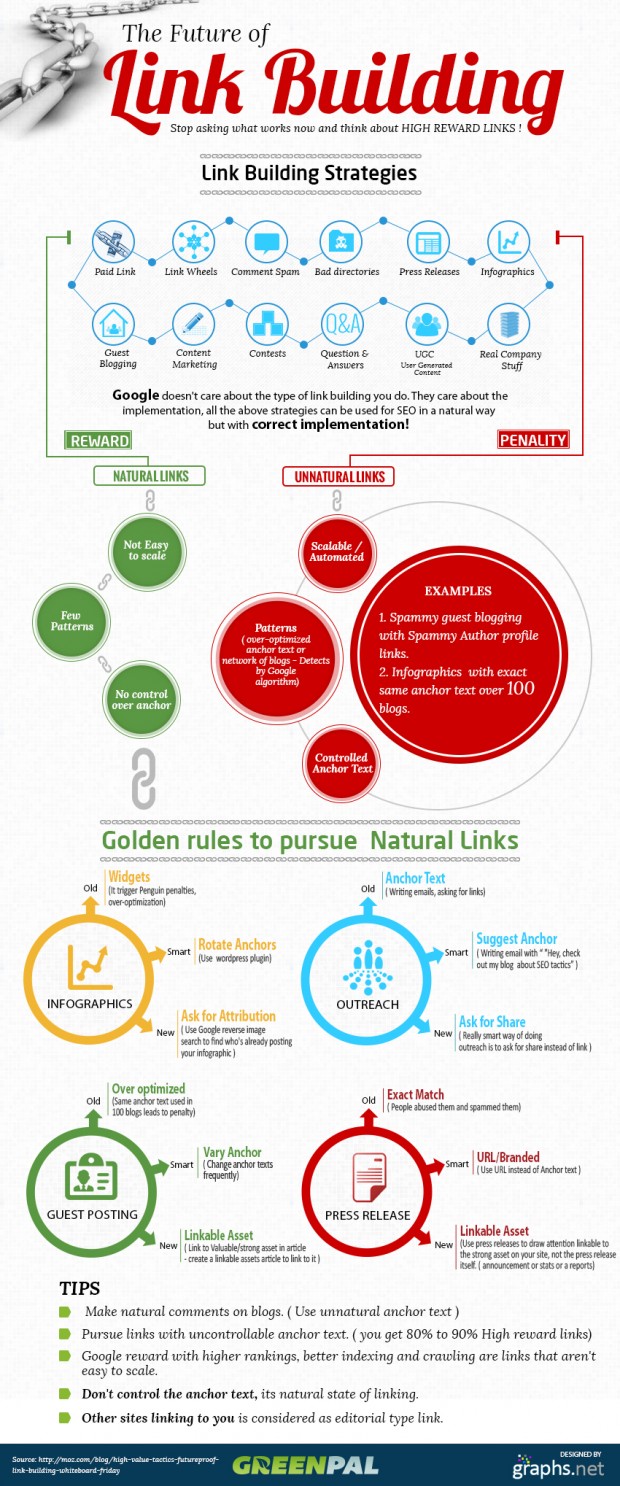 Source - Visually.
Many have websites with no attention and may feel lonely and unimportant. Since I believe everyone is a genius, I would argue that anyone has a special gift to offer. This may not be enough to keep someone from reacting to a lonely website with "link building" as a task.
In 1984 Steve Marting starred in the movie "The Lonely Guy". Hilarious. In one scene he went to a party that his friend was having. His friend was lonely so he faked it. He rented party stand ups to fill the living room and turned up the music. It looked and sounded like an awesome party even though it was just the two of them. Watch Steve Martin in The Lonely Guy here. If you build links this way, be cautious. Feeling good does not equal results.
The answer: Create something helpful and relevant to those you serve best. Share the awesomeness of what you created. Share via email, mail, phone, blog comments, forums, videos, blogging, social media, infograhics, press releases and more. You see the list at the top of the infographic.
I come from the restaurant industry. Early on I learned that when we focused on tasks and things, things get done but people may still be unhappy. When we focused on people and making their day, we made an impact and people appreciated it. People have wallets, checkbooks and credit cards. They decide who makes the grade. Replace link building with people invitations. It looks the same but with more personalization, a little extra passion and with a purpose of making people happy, you make Google happy.
You will be surprised at when people will share and link to your website page before you ask for links. Humans can recognize effort, energy and commitment and are willing to share the story.
Now comes the next step. You have to decide if you want to keep this all to yourself? Or are there people you care about who might benefit from this infographic? If so, please share. (But only if you find it helfpul.)