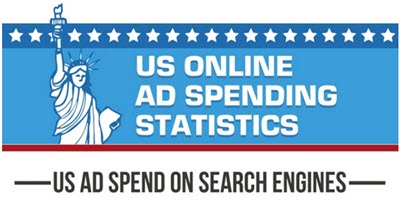 This infographic shows the billions spent for online advertising in both the past and future. Over the next few years, online advertising will double. This is especially true for companies which rely heavily on the online transaction such as Amazon which has no brick & mortar store (yet).
Compare Content Video vs. Advertising Video
The trends for using online video advertising is quickly becoming a standard to deliver prior to the content. The video ad is becoming portal to content. The average content video is 6.5 minutes and the average online video ad was .4 minutes.
Finance and Insurance are Top Advertisers
If you are a small business selling financial products or insurance, the competition is fierce. In 2011 finance & insurance industry spent twice as much than the computer and consumer electronics industry.
Social Media Ad Spending is expected to more than double in the four years. With Facebook delivering 1 out of every 4 display ads, more changes in the software can be expected which will draw more advertisers.
If you are wondering how U.S. companies are reaching the enormous pool of potential customers online. this infographic from Invesp examines in detail how much is being spent on social media, videos and displays and who the biggest players are in the game.

by Invesp
What is not considered is the merging of traditional TV and the Internet. At what point do the statistics blur? When Facebook and Hulu have TV options built within the platforms and the remote control controls Facebook, TV, Hulu, Netflix and Cable TV... the statistics in the future will no longer be comparible to the past.
The big spenders are not typical and while think "big budgets", you focus on "guerrilla marketing, speed to market and personalization". You pay attention to the trends and understand where people are spending their time.
You may consider targeted ads for your marketplace on Facebook.
You may productize your services by repurposing the content and move onto Amazon.
You may create your own video channel that educates people how to be experts.
You will no doubt increase your focus on inbound marketing. Inbound marketing is about getting found, converting into leads and sales and analyzing the results.
The average video online is said to be converting at over 40%. When is it time to jump in?