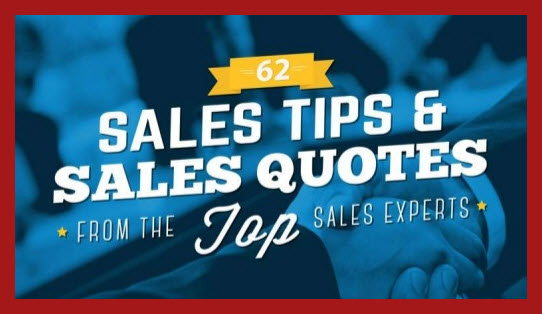 Wisdom from those who have blazed trails and worn a path is more valuable than gold. Instead of starting with a blank slate, you can listen, learn and adapt the experience of those who have overcome the very same obstacles you are facing today.
If you believe in your own potential, your capacity to learn and grow, then you will certainly appreciate the deep thoughts from experts such as:
Guy Kawasaki
Josh James
Matt Dixon
Dave Elkington
Brian Frank
Sam Richter
Jeffrey Gitomer
Matt Heinz
Lori Richardson
and more...
Here is an example of one tip Sam Richter shared: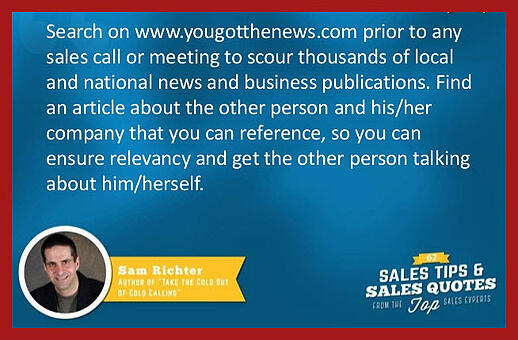 Did you pick up on the website resource Sam offered? www.yougotthenews.com.
Here is a slide show with 62 tips and quotes from the TOP sales experts around the world:
Guy Kawasaki and Jeffrey Gitomer always stand out to me and did so again in this list. To raise the bar, you don't need all 62. Which stood out as "the one" you are going to own?