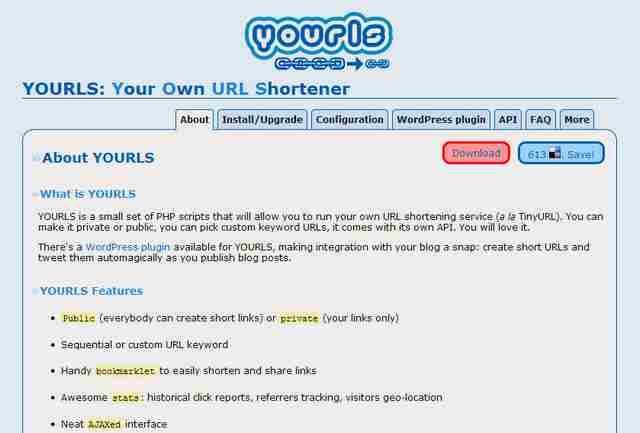 If your business marketing plan includes branding each and every piece with your trade name, trademark or mantra then this free software for creating your own url shortener might be just the tool you need.

What is YOURLS?
YOURLS is a small set of PHP scripts that will allow you to run your own URL shortening service (a la TinyURL). You can make it private or public, you can pick custom keyword URLs, it comes with its own API. You will love it.
There's a WordPress plugin available for YOURLS, making integration with your blog a snap: create short URLs and tweet them automagically as you publish blog posts.
YOURLS Features
Public (everybody can create short links) or private (your links only)
Sequential or custom URL keyword
Handy bookmarklet to easily shorten and share links
Awesome stats: historical click reports, referrers tracking, visitors geo-location
Neat AJAXed interface
Cool developer API
Friendly installer
If your business links go viral and are widely shared then your brand is passed on. This type of tool is especially important as your business begins to lean towards longer phrases for domain names.
As usual, create a plan and be sure the person(s) responsible stay on top of the reporting. One of the most powerful aspects of this type of tool is the ability to measure marketing campaigns for a business whether it be offline or online.