The Experts Say:
"Nobody, at any level, should be allowed to have anything to do with advertising until he has read this book seven times. It has changed the course of my life." -- David Ogilvy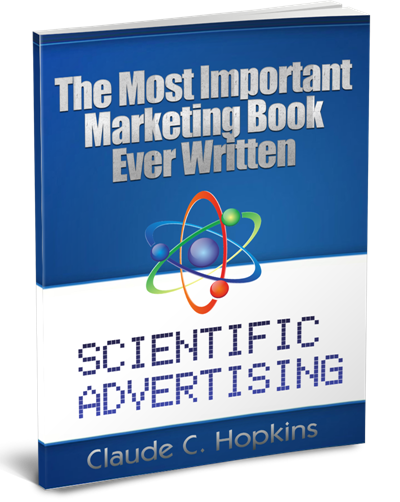 First published in 1923, "Scientific Advertising" by Claude C. Hopkins is as relevant today as it was 80+ years ago. Anyone interested in improving their knowledge of advertising or their response rates will put this on their reading list.
History:
Almost a hundred years ago, advertising was taking a new spin as technology shot forward. Many of the successful marketing concepts you see today are NOT new.
They were invented and written about in 1923 and today are taken for granted.
Testing campaigns. Lead generation using coupons. Taking orders by phone. Salesmanship in advertising. The author of the book you are about to download spearheaded all these strategies.
You will receive an email with the private link for immediate access.