You will give a sigh of relief after you read this Google+ post by Matt Cutts. Matt says: "...regardless of the top-level domain (TLD). Google will attempt to rank new TLDs appropriately, but I don't expect a new TLD to get any kind of initial preference over .com, and I wouldn't bet on that happening in the long-term either."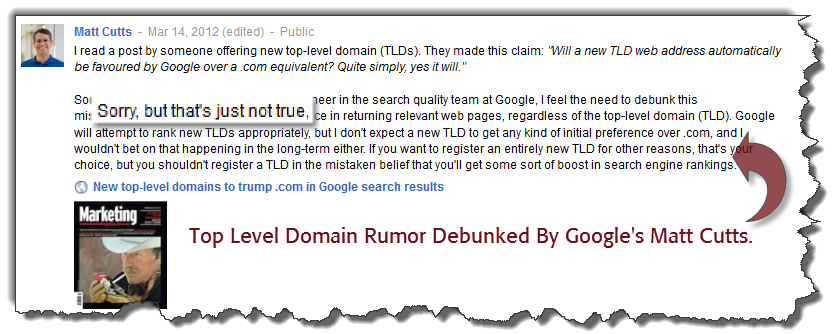 Matt Cutts already shared thoughts in a video about whether keywords in a domain name makes a difference. Based on "old school", some might believe there is good logic to top level domains becoming dominate.
Will the domain carinsurance.com give way in the search engines to car.insurance? Maybe a better question will be about the psychology of any potential buyer. Will the new top level domain names have a bias to those searching?
You can learn more via the Google+ conversation where the message could be said to be: "We are smart enough to not let companies buy top level domain names as a means to dominate in the search results."
If you have the time, you can read the conversation here. If you are curious about how Google+ works, this shows a sample of how others are using it.