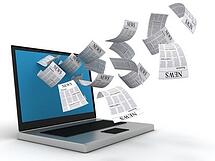 Press releases are news which become a part of daily routines. How to optimize a press release no longer needs to be a mystery. A large list of free press release websites is ready but only after you have watched the video below. Since press releases are considered 3rd party edited content, many believe them to have a better authority than a blog. This puts them on a high priority list since they are also searchable in the search engines.
If you have not yet taken the advantage of using press releases as part of your marketing plan, this video will help you understand how to use them. In this episode of the Weekly Marketing Cast, you should find a helpful and actionable information to optimize press releases:


Source: How to optimize youi press release on Hubspot
Press releases are not a magic bullet in and of themselves and free press release websites may not offer as much benefit as the paid services. As you experiment and test, even the free press release websites can offer value. (You will have a surprise or two)
It seems odd that people would actually post a press release on a website with the phrase "free press release" in the domain name. Doing so does not best represent a company with authority.
There are software packages which help guide you through the process of creating a press release. Using a software tool may be a good idea if you need something to nudge you along the way. Press releases are not a flier, a blog or a sales pitch. A press release is news and offers facts, dates, times, people, locations.. and most importantly is a story. The five W's will be included. People are looking for information not a pitch.
Sure... if you change the graphic on the outside of your coffee cup and want to call it news, go for it. I hope your story has sizzle and steak which leaves a reader thankful for reading the news article.
Press releases are only one of many tools in the inbound marketing process. Start your inbound marketing training today.