While retail businesses thrive on Memorial Day sales, it is already time to begin planning for next year. Memorial Day came and went. Thoughts and prayers were shared around the world for those who risk their lives as we celebrated the freedom to complain, moan, cheer, jeer, worship and celebrate our beliefs.
Today is a good day to begin planning for next year. Make a note for next year to create something amazing to recognize the sacrifice young men and women make each day.
Here is an infographic to use as a reference. It shows the history of Memorial Day along with a few facts and figures. Keep it handy and add it to your calendar for next year.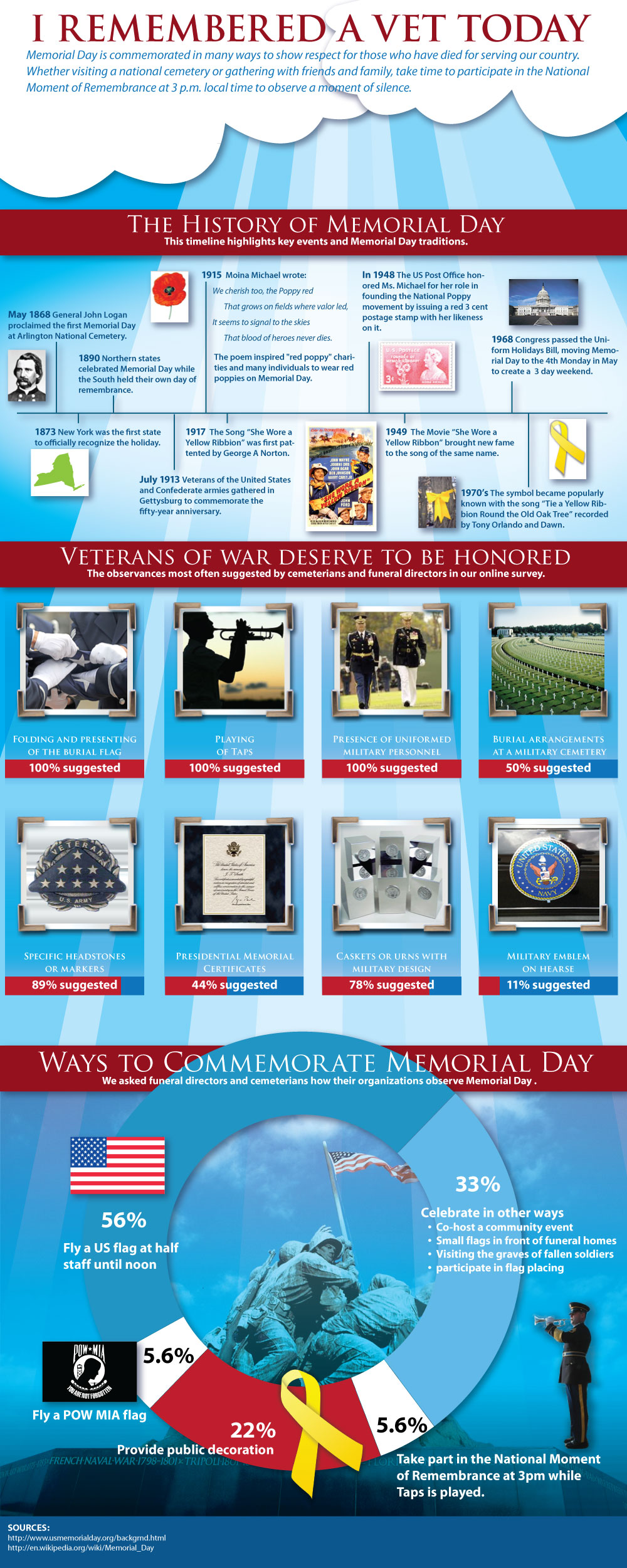 Via: iMortuary.com
Infographics can add a new look to your website or blog. The benefit to the reader lies in the fact that they can continue to "skim" or "snapshot" vs. read.
Here are some great tutorials on infographic creation:
Everyone can type. Those who are serious about offering more will make a video, slideshow or infographic. It is a measure of commitment and a sign that the person or company is more serious.
Memorial Day is over but the thoughts and prayers for the safety and health of those who serve continue.
Infographics are a great way to share information. Maybe you have a way to conquer the world or change the community where infographics would prove helpful?