Vpype Live™ is the only live, interactive video broadcast application made just for Facebook. With a Facebook account, a webcam and a few clicks, anyone can be broadcasting on the Internet.
If it is time for YOU to share your mug online to sing, dance, teach, share or stand on a soap box but the technical aspects are an obstacle, Vpype.com is the next stop for your mouse to click.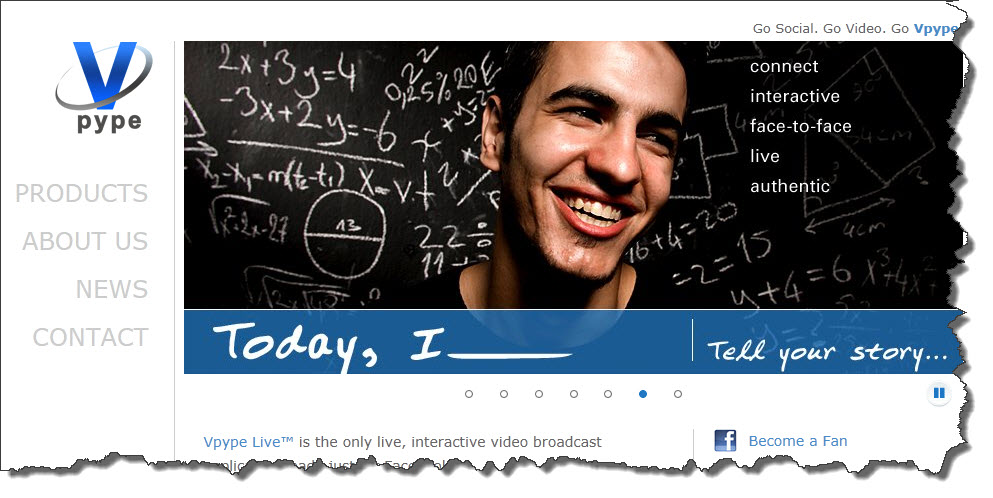 A Vpype screenshot on their Facebook fan page: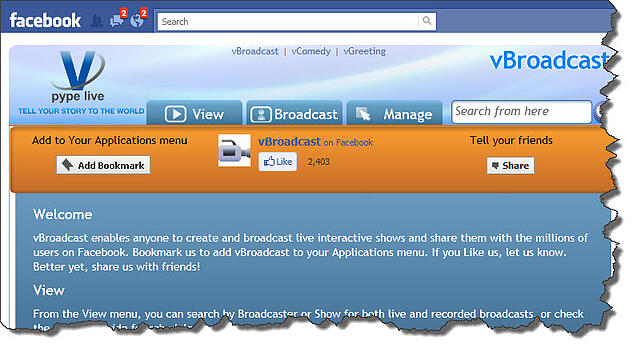 View
From the View menu, you can search by Broadcaster or Show for both live and recorded broadcasts, or check the Program Guide for scheduled broadcasts.
Broadcast
From the Broadcast menu, you can create your own live shows, and chat interactively with your audience. All you need is a webcam and microphone.
Manage
Manage allows you to keep tabs on all of the activity around your shows. Notices let you know when people Like your shows or comment on them. Recordings allows you to edit, publish, or delete your existing shows. Scheduled allows you to edit, publish, or delete your upcoming shows. Stats keeps track of your usage and other metrics.
Who might be interesting to see on Facebook via Vpype?
I would like to see local celebrity, musician, song writer and Johnny Cash Radio host: Chuck Gay. Chuck is the host of "Johnny Cash - Late and Alone" at www.johnnycashradio.com.
If you have not yet heard of Johnny Cash Radio, you will find a refreshing take on using Internet radio.
The music is selected and presented by each radio show host. Chuck Gay is local to the Pacific NW and heard in the late night spot on Johnny Cash Radio.
This may be a new opportunity as Johnny Cash Radio has been streaming Johnny Cash music on the Internet for 15 years as of 2011.
1996 was not a time when the Internet was the place to be and to go strong for so many years is another example of people doing inbound marketing before it became a term.
The DJ's and team include: