Recently MarketingAutomationSoftware.com shared video interviews which includes the two CEOs of leading marketing automation vendors, Eloqua and Marketo.

Eloqua's Joe Payne talks about today's new breed of marketer while Marketo's Phil Fernandez discusses the emerging "Revenue Performance Management" software market.
You can view their interviews on the website at:
Interview With Eloqua CEO Video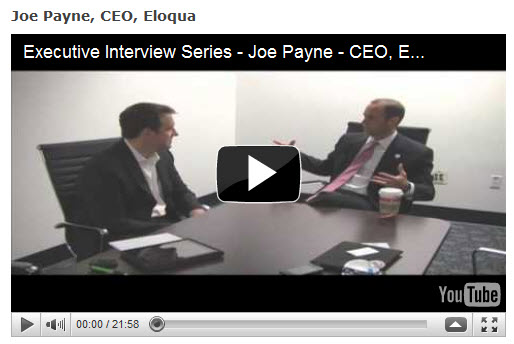 and
Interview with Marketo CEO Video


These experts provide the context for why marketing automation is so hot right now, as well as insight into where we can expect to see things head in the coming years.
Thanks, Lauren Carlson, for sharing these great videos. Your expertise as a CRM Market Analysis at Software Advice will be a great resource for entrepreneurs.
While it is true that thoughts about driving revenue never leave the mind of a successful entrepreneur and looking for the next best tool to automate marketing has been ongoing since before the printing press; I hope listening to these interviews by top gun leaders will help you build revenue and hire great marketers.