Thanksgiving 2010 is a not only a day of thankfulness, it is a day of change.
Information, reports, spreadsheets and ebooks which are free do not require an introduction or contact information. Introduce yourself or skip the introduction. I will remain curious and ask a question which you can answer anonymously. You will have the password right up front to gain access immediately.
If we met at a social networking event and you needed to borrow my pen, I would not grill you for your contact information.
The choice is always yours. The person with the money makes the rules. The buyer is the person with the money.
If you are in business, then you have a choice:
"To be, or not to be: like the old Radio Shack."
Many years ago, even if only batteries were purchased, Radio Shack would pin you down and ask for your name, address, and phone number so they could fill out the form by hand.
This created a problem with privacy and time since NO BUSINESS asked for such a thing.
Even before those who are now building websites and online businesses, Radio Shack understood the importance of creating a list. Radio Shack would then send special fliers to keep customers up to date with the latest and greatest deals. If you were lucky enough to be on their list you would receive one of those fliers.
Radio Shack assumed that if you had shopped once, you would want to shop again, and did you the favor of a reminder via mail.
I loved Radio Shack because it was the one place an almost geek could find the most unusual electronic gadgets.
I hated Radio Shack for stopping every customer to request their name, address and telephone number for each transaction.
The lines to pay for products were slow and when the time came to pay, there was only one way to buy: Give the cashier the information.
Of course Radio Shack gave up this practice of asking for information as a requirement of completing the purchase. I still love the gadgets. Now gliding in and out of a Radio Shack can be as simple as any other retail operation.
Offline businesses do not require a sign up to receive product information. An excellent example might be REI. REI will offer you as much time as necessary to ensure satisfaction without so much as a first name.
We now have a database via the Internet and one of the most valuable assets is "the list".
Internet Marketers have trained users to have more than one email address and a new email address can be set up in seconds.
Junk email is more full than ever.
The forms are growing in number.
STOP.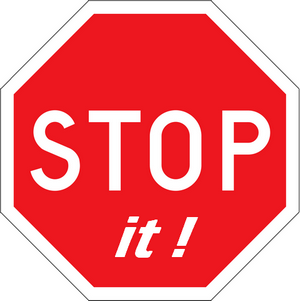 Do you want to be the next Radio Shack and be talked about during dinner in unappreciative tones?
Me neither.
For reports, ebooks, forms and spreadsheets; introduce yourself with information, or not. If you believe there is value, let me know. If you want more help, contact me via email or phone.
There will be surveys, software and other opportunities for you to introduce yourself.
The final result will be: Some will and some won't introduce themselves with a name, email, address and phone number. Regardless, service first is the mantra. Ensuring success by empowering entrepreneurs with tips, tools and ideas is top of mind at all times.
Your thoughts?
Click to test it here: The best marketing book ever written.