Your business relies on the introduction and invitation. To meet and greet people in the real world, there are rules:
Smile
Extend a hand
Ask "What is your name"
Give your own name.
Show interest.
Listen and understand.
Offer solutions.
If you are hoping to continue a relationship, the new person better be enticed, motivated and inspired to say: "I want more".
Having a substitute for you online which shows the body language and tone is difficult. The landing page replaces that first moment of introduction or invitation and tries to do in seconds what you have opportunity to take a few minutes to do offline.
In seconds, you must present yourself sight unseen to a stranger and extend an invisible hand of introduction. That alone is tough enough since you have little knowledge of who the visitor is and what problems need solved.
Sight unseen, you introduce yourself and make an invitation to "try", "buy", "learn more". "subscribe" or "download". There may be a few other options but not many.
You hope that the online visitor to your landing page will be willing to complete the form and introduce themselves with a real name, email, contact number and possibly if you have real confidence an address and company name.
The graphic you see above is borrowed from an Internet Marketer and tweaked a bit. It is not in the original form and was changed to show the elements vs. promoting a product.
The elements of this landing page are in place with bold statements, big promises and visual vibrancy. Even without knowing anything more, many willl be happy to give up one of their many emails to learn more and get a free download.
The landing page is the point of contact where you are asking the visitor to the online portion of your business to give something up.
Will they give something up? (Contact info, cash or time)
Why? (Do they understand clearly the before and after?)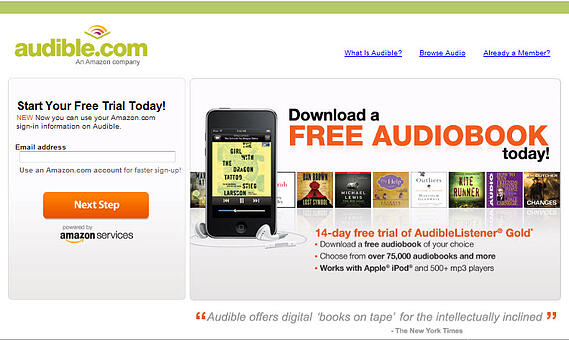 You are not standing in front of a person with a smile to prove by your demeanor, tone and body language that you are a passionate person who will do more than necessary to help them with their need. You are not able to overcome the invisible curtain of the computer screen and ask additional questions.
Try, buy, learn more, download or subscribe. Which works best for your business? Success is dependent on making the right selection.
Free, email, $5, $50, $250, $500, $1000.
The rate of resistance increases dramatically as the request for commitment increases. Where you start will be based on your reputation, brand and current relationship.
There are Internet Marketers and Online Marketing Companies who will push emails, banners, advertising. Watch closely how they market to you and if you follow the path they lay you can reproduce their success.
The path includes a landing page for introduction and conversion, classified ads, banner ads on Google and Facebook, big promises with a free download. (Or try, buy, learn more, subscribe)
There are Internet Marketers who will not give their name, address, phone number and rely on the hype.
Watch for the large companies which are generous with contact information and believe trust is important from the very first moment of contact.
Both will use landing pages which are not so differnent as there is a photo of the product, headline, bulleted points about benefits, an invitation to complete a form and of course the form.
The landing page is the most important page on the website. Just as when you first meet someone in the dirt world and information is shared, so does the same happen on the landing page.
What you decide to do on that page is the beginning of a business relationship.
Copyblogger will share more about landing pages:
What is the most difficult part of creating a landing page for your business?
Try using www.unbounce.com to create a free landing page. It might be just the answer you need.