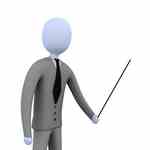 Beginning May 1st, 2010 I am donating workshop scholarships each month to four non-profit groups (or entrepreneurs with a vision that will change lives in their community).
Who is this for?
Non-profit groups or entrepreneurs who have a vision that will have an impact on lives.
What is the purpose?
Create success for your cause or project and have each person or group walk away with new skill & knowledge to accomplish their goals. Not giving a fish, teaching to fish....you know the story.
Training and support will be focused on:
Inbound Marketing on the Internet
Integrating the latest technology
Recruiting
Social media (Twitter, Facebook, LinkedIn)
In essence, how can you take best advantage of the new tools available and accomplish your mission? Instead of being a victim of the technology wave, you can ride the tech wave.
Each scholarship includes:
Pre-Class Review (pre-class research specific to the cause.)
A tailor made One-on-One or One-on-Many 4-hour workshop, either online or offline. This time can be split if needed.
Action Plan Summary reviewing all that was discussed.
Email follow-up support (coaching and back-up) for 30 days.
Introduce yourself with:
A brief snapshot description of your present status, resources / assets, current action plan and a description of "paradise". What do you envision in 3 years? 5 years? What is your dream? How does your vision change lives?
How many hours per week are committed to the project or business concept?
What is the barrier? What is the biggest frustration?
The concept or project must be wrapped around the "P Triad" of People, Purpose, Profit. It has to impact people in a positive way, have a purpose of more than just making a buck, and create profit so the positive results can be duplicated and taught to others (leaving dollars in the kitty to stay in the black for more projects).
How soon do you need to make an impact (financially or date of the event)?
You need to sign up for Skype (it is free) and have a headset with a microphone (anything low cost is fine).
Or we can use other web meeting tools I have handy.
There are no strings, no hype and absolutely no secret agendas.
How can I help? Marketing, promoting, and developing people are passions, and with decades of experience, I will show you how to get it done. Use my experience with guerrilla marketing and take advantage of learning from a Professor of Magic Marketing.
The ultimate goal is to determine the ten best steps, understand the barriers, and implement an action plan that fits the skill and will of those involved. Measuring success to know how and when to celebrate will be a critical piece as well. This is NOT a class. This is a side by side, show & tell, support time to get you over the humps.
If you are a for-profit entrepreneur with a great purpose or a non-profit group who is trying to get over the humps, let me know. No worries if a month gets filled, every month for the remainder of the year is open. Hopefully there will be no "funny stuff" and everyone will be up front and honest. I will reserve the right to say "no way" should it appear someone is not 100% up-front and honest about their purpose or goals.
Interested? All clients and students are on a confidential list. Feel free to send an email to scholarship@michaelhartzell.com. Or my contact information is in the tab above. A phone call or even a tweet is fine as well.
At your service,
Michael Hartzell