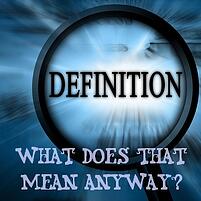 Is your business confusing? Do you use words that don't make sense? In the age of database and search engines it is very important for you to say exactly what you mean. Foot can mean twelve inches or a body part. Tall can refer to a beer or a tree. The more abstract your title and content becomes, the more your business will suffer. You hear that to capture the hearts and minds of readers, you need to tell a story. If the story is too abstract or a metaphor, no one will find you via search engines.
This was learned a dozen plus years ago on eBay. "Say what you mean, mean what you say," so that people will find exactly what they are looking for. In person you might get excited and use analogies but the contents of a blog, article or press release better stick close to what is relevant to your business.
What the heck is foot ball anyway?